Horned lark spotted in Haa Gakidling
Sangay Chezom, Paro

Dec 31, 2018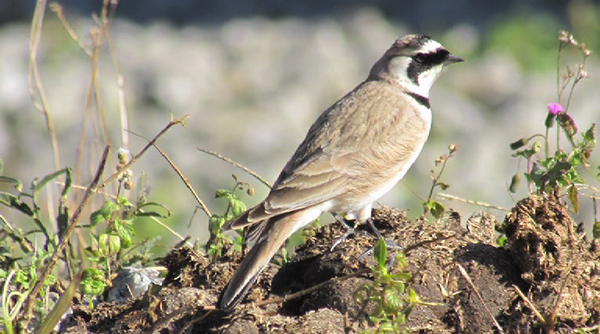 A forester and two rangers working with the Jigme Khesar Strict Nature Reserve sighted a horned lark in Gakidling Gewog in Haa on December 20.
Horned lark is a bird species usually found at an elevation of around 4,000 metres above sea level.
Horned larks are about 18 to 20 centimetres long. The male has a black and white head pattern with black mask, horns, and band across the crown.
They are ground-based birds. They inhabit open ground with short grass or scattered bushes and sing high, tinkling song.
Horned larks eat mostly seeds of grasses, weeds, and waste grain but feed insects to their young.
The horned lark discovered in Gakidling was seen in an open ground near Sombay Dungkhag Office.
Right after the foresters saw the bird, the pictures of the bird were sent to the Headquarters and to partners in India. It was identified and confirmed as a new record on the same day.
With the sighting of the horned lark, there are now 739 bird species in the country.
The Jigme Khesar Strict Nature Reserve has recorded two new species of plants and two new species of birds in eight years after its establishment.