ACC calls for cancellation of BEO's license, says it was illegally licensed
Sherub Dorji, Thimphu

Dec 31, 2018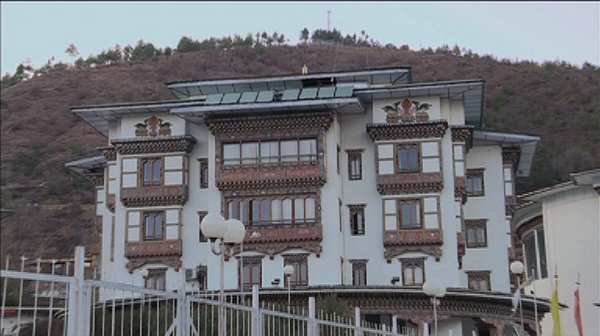 The Anti-Corruption Commission (ACC) says the Bhutan Employment Overseas (BEO) was illegally established and has called for cancellation of its license.
The ACC has forwarded its investigation report to the Office of the Attorney General (OAG)on Friday for probable prosecution.
The ACC report states proper application procedures were not followed in granting the trade license. Also, the license was issued at a time when the issuance of new license and renewal of old licenses were frozen.
The ACC report states the investigation team did not find any prerequisite documents and other formalities fulfilled as otherwise required by the Regulation on Bhutanese Overseas Employment Agent 2013 prior to issuing the registration certificate.
Further, the BEO's foreign principals, Light Path Co., Japan and SND were not accredited by the Ministry of Labour and Human Resources.
The report claims the license to setup BEO was issued despite the former prime minister's explicit directions not to issue any new license.
After illegally obtaining the trade license, the BEO is claimed to have broken several regulations stated in the Regulation on Bhutan Overseas Employment Agent 2013.
The first being collection of Nu 7,500 as translation fees, which contravened chapter 3.4 of the regulation.
Upon review of the proposal submitted by the BEO to the labour ministry, the ACC also did not find translation fees in their cost breakdown.
In the second instance, BEO was found to have illegally charged the students of VISA and processing fees, which violates chapter 3.1.1 and 3.1.3 of the Regulation on Bhutanese Overseas Employment Agent 2013.
However, of the 511 students, VISA and processing fees were refunded to 67 students.
In total, the BEO is accused of collecting unauthorized translation, and VISA and processing fees amounting to Nu 7.246 M for the 511 students.
The ACC also found the agent had exercised full control of the students' loans right from the beginning in such a way that it could conveniently deduct all tuition fees and costs, including its commission upfront even before sending the students to Japan.
Meanwhile, Ugyen Tashi, a programme officer with the labour ministry has been charged for failing to exercise due diligence while assessing application procedures, which violates chapter 2.1.5 of the Regulation on Bhutanese Overseas Employment Agent 2013.