Nangar-Chamkhar highway in need of maintenance
Kipchu, Bumthang

Sep 29, 2018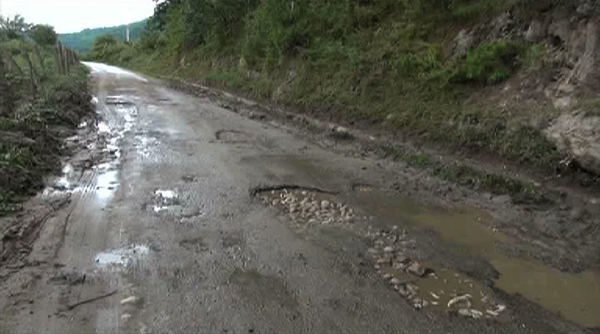 The 15-kilometre highway between Nangar and Chamkhar in Bumthang is in need of a major maintenance. The highway, which is the primary road to enter the Bumthang town, is riddled with potholes and uneven surface.
The Department of Roads (DoR) in Bumthang carried out a maintenance work a few weeks ago, but the road is beginning to give way to rain and pressure again.
The road also has very sharp turns making it one of the most accident-prone areas in the dzongkhag. Although there were no casualties reported, the Road Safety and Transport Authority (RSTA)'s base office already recorded about five accident cases along the highway this year.
Most part of the highway remains narrow, although some stretches were widened about six years ago.
The Principal Engineer of DOR's Jakar Sub-Division said resurfacing works for a four-kilometre road between Nangar and Kikila will probably begin by mid of next month.
He said works have been already tendered out and a budget of Nu 5 M allocated. He also added that it's difficult to get a separate budget for resurfacing works regularly apart from the annual maintenance budget.
Meanwhile, there is also plan to construct a bypass between Gektong Zam to Chamkhar via Garpang in the draft 12th Five Year Plan.
The survey works for the proposed 8-kilometre road has been already carried out. Once complete, the road will shorten the distance between Nangar and Chamkhar by about seven-kilometre.