Dagana voters take Sunkosh project pledges with a pinch of salt
Sonam Lhamo, Dagana

Sep 11, 2018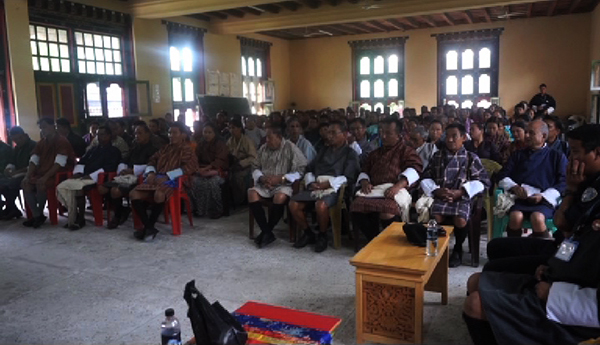 The people in Lhamoi Dzingkha are once again being bombarded with campaign promises concerning Sunkosh Hydropower Project.
The pledge to commence the project is not new. The party representatives had made the same pledge during the past two elections.
Today, ten years on, the promises surrounding the project are yet to see the light of day.
What is new this time around is that the voters are sceptical. They are taking the pledges related to Sunkosh project with a pinch of salt.
"We have had two elected governments so far and both failed to live up to their words. I am afraid it would be the same again with the new government," Lobzang Jimba, a local resident, said.
Like him, Karna Bdr Rai is apprehensive as well; once bitten, twice shy.
"They promised to start the project as soon as the completion of the Punatshangchhu projects. Now, they are saying it might start by next year or the year after," he said.
The representatives this time have been telling people they are serious about it. Given the project's importance and the benefits it will bring to the people, the representatives say the pledge is among their parties' priorities.
However, some of the voters think the party representatives make the pledge just to garner support and votes.
Others doubt if there is money to start the works.
The Sunkosh Hydropower Project was initially planned to be a 4,060 MW project. It was later downsized to 2,560 MW.
A revised detailed project report in 2015 showed the project would cost a whopping Nu 200bn.
"Maybe there isn't money but the representatives talk as if they will start the works right away. So far, it has remained a pledge but if they keep their word, the project would benefit the people of three gewogs here," Sherab Gyeltshen, another resident, said.
Though doubtful, with all four party representatives emphasizing the project's importance, the locals hope the promises will be delivered this time.