Drug use among youth growing, numbers from BNCA suggest
Pema Seldon Tshering, Thimphu

Jul 26, 2018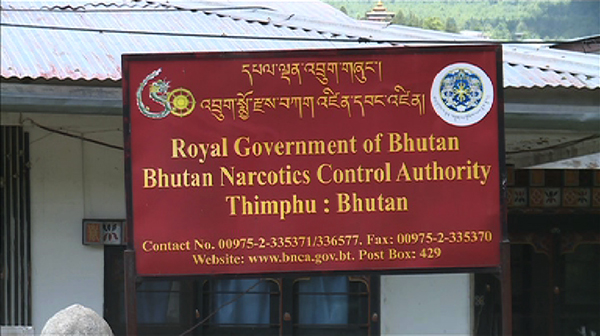 If numbers are any indication, then drug use among the youth is growing. According to figures from the Bhutan Narcotics Control Authority (BNCA), police have referred almost 200 youths from the Thimphu region alone so far this year.  
Last year, the BNCA received just over 500 cases, but they were from all over the country.
"Thimphu region also covers Paro and in just about six months, police have referred about 187 people to us," Dorji Tshering, the Deputy Chief Programme Officer of BNCA said.
He added the most commonly abused substance is cannabis, most probably because it is widely available.
A lot of young people have also been found abusing paint thinner.
"From my experience working with these people, I can say that the majority of them start doing drugs out of curiosity. It is also negative peer influence and pressure in some cases," BNCA's Dorji Tshering said.
The BNCA handles the cases depending on the severity of addiction.
Those who are heavily dependent on drugs are referred to rehabilitation centres for treatment.
Counseling for a month or two is recommended for less severe cases.
Occasional or experimental users are given brief intervention treatment, which is basically a counseling service of two weeks to one month.