His Holiness arrives in Punakha
Komal Kharka, Punakha

Nov 30, 2016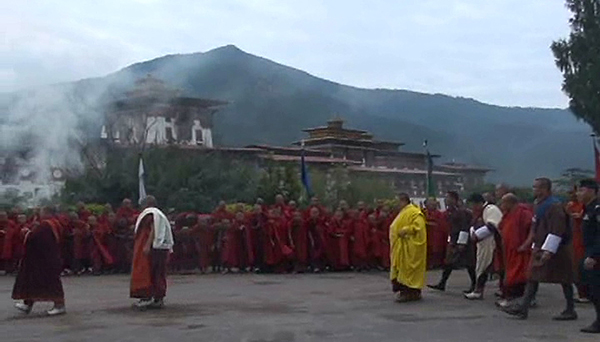 His Holiness the Je Khenpo and the monk body arrived at Puna Dewa Chenpoi Phodrang in Punakha at 2 PM, today.
Thousands showed up along the way to receive blessings from His Holiness.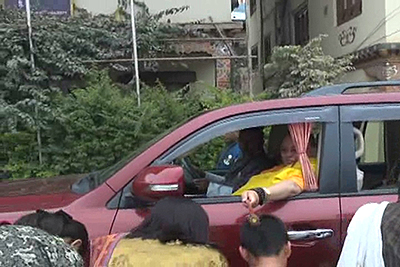 His Holiness and the monk body halted at Thinleygang Lhakhang yesterday and continued the journey to Punakha, today.
The monk body will stay in Punakha for six months.
The tradition of winter and summer retreat was started in the 17th century by Zhabdrung Ngawang Namgyal.