Locals in Paro pick up mushroom farming
Yeshi Gyeltshen, Paro

May 19, 2016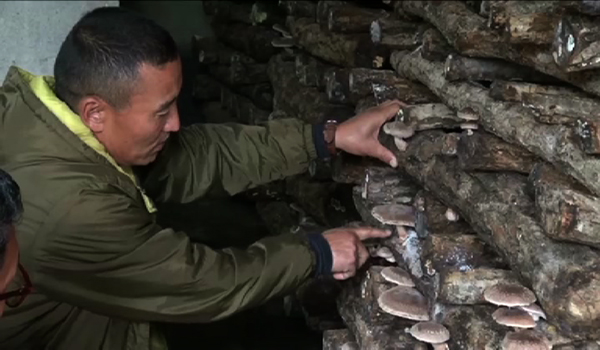 Mushrooms, to some extent, are a dangerous delicacy.  People have died for a good mushroom meal; some after consuming poisonous wild mushrooms and some from wild animals attack while mushroom-hunting.
The best solution, some have thought, is to grow mushrooms at home.
Karma Penjor started mushroom farming as a hobby.
A former civil servant, he started growing mushrooms, while in service, for self consumption.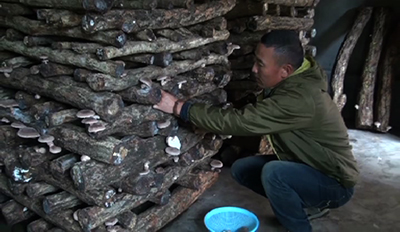 After he resigned, he set up a mushroom farm in Paro.  Since then his farm has been doing a brisk business.
He farms mushroom on a meter-long oak tree logs kept inside sheds. Seeds are placed inside the logs and incubated for 10-12 months.
"It requires a lot of patience," said Karma. "Once you have inoculated the logs, we do not know if the mushrooms are actually growing inside or not."
Karma harvests around 400 kilograms of Shiitake mushroom, every year. He sells them to local resorts and hotels, and makes around Nu 20,000-30,000 a month.
He is now planning to grow mushrooms on sawdust which he says is a better alternative since it is difficult to get tree logs.
Similarly, Kinley Tshering has also taken up growing Shiitake mushroom in his backyard.
Like Karma, Kinley also started growing mushrooms for self-consumption. The yield from the first year was much more than his family could consume. He sold off the excess.
Since then, he has built two more sheds and commercialized mushroom farming.
Kinley said while the money is good, mushroom farming is also not as laborious as other farming.
He started farming mushrooms about 10 years ago.