His Majesty grants dhar to the newly elected Thrompons of Phuentsholing and Gelegphu
May 15, 2021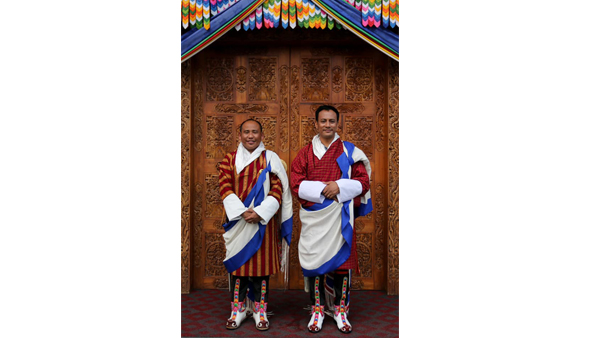 His Majesty The King granted Dhar to the newly elected Thrompons of Phuentsholing and Gelegphu in Phuentsholing, yesterday.
The Phuentsholing Thrompon, Uttar Kumar Rai, was re-elected to the office, while this is the first term for the Gelegphu Thrompon, Tshering Norbu.
The third thromde election for Gelegphu, Phuentshogling and Thimphu was held on the 28th of last month.