Samtse DT proposes for a new dzong, again
May 4, 2021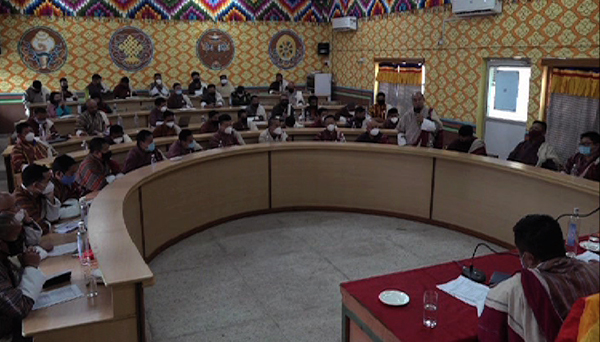 The Dzongkhag Tshogdu (DT) in Samtse discussed the need for a new dzong, yet again. Talks of a new dzong in Samtse began when the first local government took office in 2011. In the DT, the dzongkhag planning office informed that a new dzong is only possible in the next five-year plan.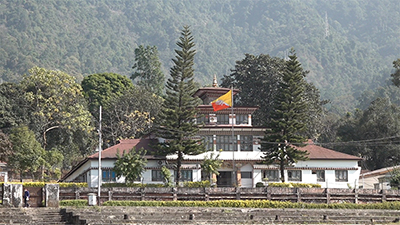 The local leaders say the current structure is not much of a dzong. It only houses the dzongkhag administration office.
"The discussion for a new dzong in Samtse was first discussed during the third session of the first local government. And as a follow-up, during the eighth session of the first LG, the dzongkhag land registrar office also informed the DT that land measuring about eight acres had been identified for the new dzong at Gurung village," said Sangay Penjor, the Pemaling Mangmi in Samtse.
The local leaders said that a new dzong is a must in Samtse, given its large population and proximity to the Indian border.
"We are here at the Indian border, and a new dzong will be a great example of our culture. At the moment, due to space constraint, we have to celebrate our Tshechu out in the open. That is why a new dzong is needed," said Khem Raj Ghalley, the Pemaling Gup.
"Everyone says a dzong is important, and I feel the same. People want the dzong, and even as local leaders, we see that a new dzong is required. We are the largest districts, and we have four MPs, including a minister. I think our MPs are also considering this," added Nima Dukpa, the Dzongkhag Tshogdu Chairperson of Samtse.
"A dzong will serve the dual purpose of going for administrative works and offer prayers at the dzong at the same time. That is why a dzong needs to encompass everything. At the moment, I feel hesitant to call what we have as a dzong," Sangay Penjor added.
However, the local leaders' request for a new dzong in the current plan is not possible.
"In the 12th five-year plan, the government approved the construction of Sarpang dzong. Likewise, Pema Gatshel dzong and Tango shedra are under construction. And there are others as well, so there is no budget in the current plan. The Department of Culture informed us that they would prioritise Samtse dzong in the 13th five-year plan," said Tashi, the District Planning Officer in Samtse.
The dzongkhag submitted its first proposal for a new dzong in 2013. It was even approved and included in the 11th Five Year Plan. However, even after eight years, it has not materialised. Local leaders can only hope that the commitment to construct the new dzong in the 13th Five Year Plan doesn't end like the last two Five Year Plans.
Sherub Dorji, Samtse