On Lhamoi Dzingkha – Dalbari highway
Feb 15, 2020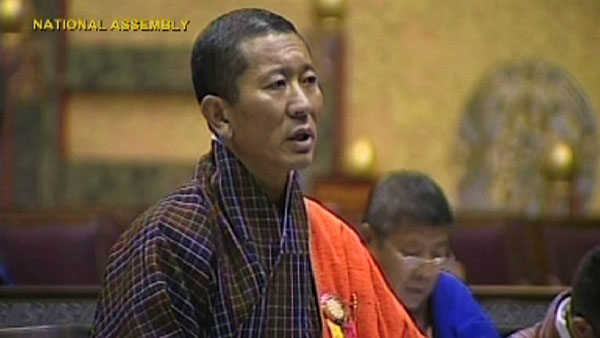 The Prime Minister was questioned regarding the highway construction from Lhamoi Dzingkha to Dalbari and construction of a motorable bridge over the Sunkosh river which has been withheld due to uncertainty of the Sunkosh Hydroelectric Project.
The Member of Parliament (MP) from Lhamoi Dzingkha Tashiding, Hemant Gurung who raised the question yesterday during the question hour session of the National Assembly said this has caused a lot of hindrance to developmental activities in Nichula Gewog and inconvenience to commuters.
Lyonchhen agreed with the Lhamoi Dzingkha Tashiding MP's concern and said that the government won't leave the highway construction works if the Sunkosh Hydroelectric Project talks with the government of India fails. For now, the government is waiting for the talks to materialise.
Choni Dema