Man charged for attempt to murder
Changa Dorji, Wangdue Phodrang

Aug 14, 2019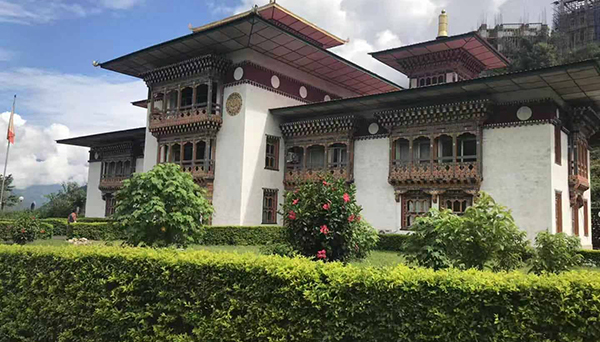 The Office of the Attorney General (OAG) is charging a 30-year-old man from Samtse for an attempt to murder. The case is forwarded to Pema Gatshel District Court.
The incident happened in Chimoong Gewog of Pema Gatshel in June this year.
According to the OAG, the accused stabbed a 33-year-old man while they were returning to Loongkholom from a picnic. The investigation report states that the accused and the victim along with two other friends went for a picnic to Yuri Zampa. Under the influence of alcohol, a fight broke out between the accused and the victim while returning from the picnic. However, their companions separated the fight and they continued their journey. Later when the victim found out that he has lost his spectacles, the two other friends went back to search for it. The report says that the accused and the victim again got into a fight, with none to separate the fight, the accused used the knife from the picnic and stabbed the victim.    
However, OAG states that the two other friends were not present when the accused stabbed the victim. When they returned to the spot, the fight was still going on and they saw that the victim has sustained cut injury on his back and they also heard the victim talking about the knife and asking them to look for it. Witnesses told that they saw the knife nearby the victim's leg later on.
The victim was then taken to the Yurung Basic Health Unit and from there referred to Pemagatshel Hospital in an ambulance. According to the investigation report, the accused was arrested on 12th June 2019 and the police forwarded the case to the OAG last month. The investigation report also states that the accused deliberately stabbed the victim to cause a grievous injury on the body. Therefore, the OAG is charging the accused of criminal attempt to voluntary manslaughter in the third-degree felony.
According to the Penal Code of Bhutan, third-degree felony has a minimum prison term of five years to the maximum prison term of nine years. OAG also requested the court to direct the accused to pay necessary compensation to the victim.