Business in Trongsa shrinking with MHP nearing completion
Passang, Trongsa

Aug 7, 2019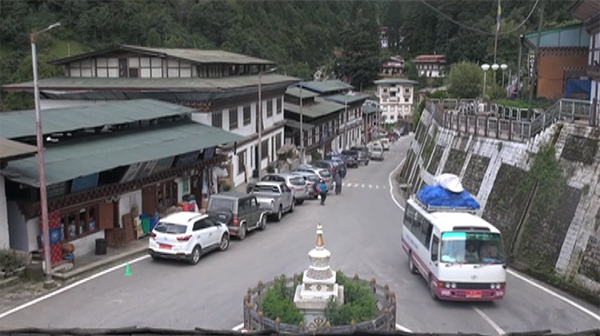 With the Mangdechhu Hydroelectric Project nearing completion, Trongsa's local economy has taken a back seat. For about a few months now, the earnings have been shrinking leaving the town's business community apprehensive.
With the project operational, about 90 to 95 per cent of the project employees including the labourers have left Trongsa. This has created a huge space in the town's consumer population as they used to be the main customers for all business entities.
"When the project started, the business was better. Four truckloads of goods wouldn't be sufficient. But today, with the project's staff gone, we are struggling to sell even a truckload of goods," said Tshewang Thinley, a shopkeeper in Trongsa.
"Earlier, when the project's construction was ongoing, we used to earn up to Nu 10,000 in a day. Now, the income has reduced to Nu 3,000. The vegetables in stock also go to waste these days," Tshering, a Vegetable Vendor in Trongsa, said.
"The project is almost complete, so it is difficult for us to get passengers. With no work, at times, we have to return home empty-handed," said Pema Namgay, a Taxi Driver.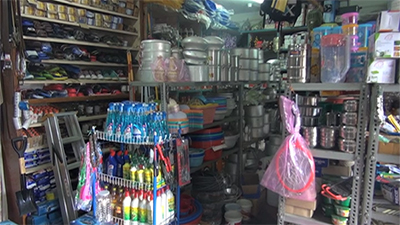 "In the beginning, the project benefitted the shopkeepers immensely. We had no dearth of customers. However, things are changing as the project nears completion," added Ugyen Dorji, a shopkeeper.
With slow business, BBS learned that some shopkeepers have already left the town while a few others are planning to do so.
"Since the project is now operational, the number of customers has reduced. It is difficult to even earn the shop's rent from the sales. I think I should move to a place with better business prospects," said Sonam, a shopkeeper in the town.
Equally worried are the building owners who took loans to construct houses. They say the tenants are gradually vacating and loan repayment would soon be a burden. Even the banks are seeing a decline in the number of remittance transactions.
However, all is not lost. The hopes, for now, are pinned on the town's upcoming Nu 4.5 M budgeted multi-sports complex. The facility is expected to be ready within the current Plan. Locals say this will help attract sports enthusiasts from the districts nearby which, in turn, will keep the local economy stable.