Govt. explains reasons for replacing Sarpang over Zhemgang
Pema Tshewang, Thimphu

Jul 7, 2019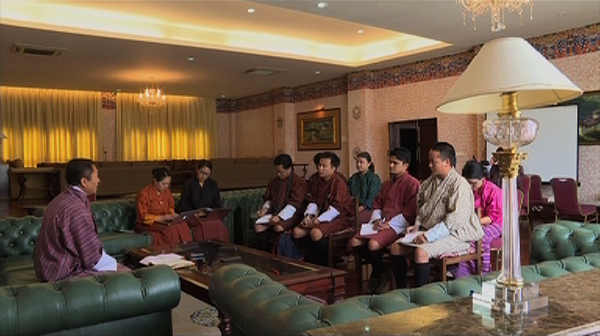 The government says the decision to shift the focus from Zhemgang to Sarpang in the Tourism Flagship Programme was taken as it will have greater benefits to nearby dzongkhags including Zhemgang. They said the decision made was never along the lines of politics as claimed by the Opposition.
During the press conference yesterday, the government's spokesperson, the Foreign Minister Dr Tandi Dorji said Sarpang has the greatest opportunity to become the gateway for tourists. And there is also the availability of land and space for further development in Sarpang
"If we can open Gelegphu, the advantage is it has an airport, which could be further developed. Also, we will develop our immigration and customs office. Who will be beneficiary districts? It is going to be the central Bhutan, Tsirang, Zhemgang and Trongsa. So, we thought we should focus Sarpang," Dr Tandi Dorji said.
He also said the government has also looked into tourists arrivals in the two districts.
"Sarpang received one of the lowest tourists arrivals in the country, 231 only. Zhemgang received 332. If we look at bed nights, Zhemgang received 931 beds per night visitor and Sarpang 309. They are left behind. What is the target? Zhemgang themselves have proposed a target of 1,250 tourists per night. They already reached 931, we just have to increase by another 400 to 500 bed nights to reach the target, it is easily achievable."
Regarding the Opposition's claims, that the government had undermined the parliament's decision, the foreign minister said, "the constitution has clearly mentioned that the executive has the full authority to decide on plans and programmes of the country. As far as restrictions, it is only if a law passed by the parliament then the executive has no decision to overrule any provisions of the law."
However, Dr Tandi Dorji said Zhemgang will be given separate attention as a project-based district, meaning some projects in Zhemgang will continue to receive attention from the government.
He said, considering Zhemgang a little backward dzongkhag, the government has kept one of the highest allocations of the budget in the 12th Five Year Plan. The budget allocated for Zhemgang in 12th FYP is close to Nu 2.1bn.
Sustainable tourism development has been identified as a flagship programme in the current plan, considering the importance of the tourism sector in achieving socio-economic development in the country.