Managing waste along Thimphu-Phuentshogling highway gets tougher
Sonam Penjor, Phuentshogling

Apr 29, 2018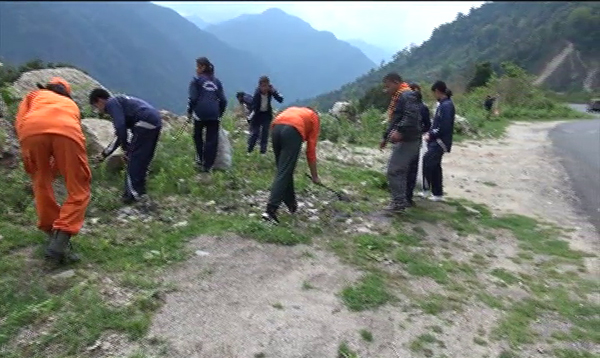 Managing waste along the Thimphu-Phuentshogling highway is becoming increasingly challenging by the day.
Despite several cleaning campaign and awareness programmes, the litter problem along the highway never seems to be addressed.
Yesterday, over 4000 students, civil servants, DeSuups, business communities and residents cleaned the route from Chudzom till Rinchending.
They collected about 150 metric tons of trash.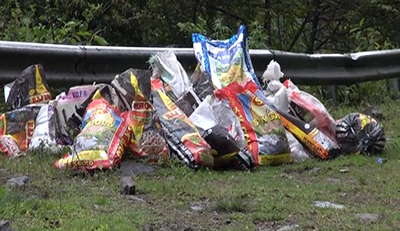 The clean-up exercise was held following the resolution of last month's Dzongkhag Tshogdu session.
The Geling Gewog's Gup, Phub Dorji told BBS: "People who travel along the highway throw empty juice bottles, water bottles and other waste. Such habit really makes the places nearby the highway dirty."
The Road Safety Transport Authority (RSTA) in Chhukha had done a survey to determine the targeted litterers. "They are travellers by bus and taxis, and regional tourists who throw trash carelessly along the way," said Nado, the RSTA Representative in Chhukha.
The Chhukha Dzongdag, Minjur Dorji said the wastes thrown at places near the highway have hampered the otherwise pristine nature of the district.
"I request the commuters and motorists to not to throw wastes along the road. Please bear in mind that the waste will not only make the surroundings look unpleasant but poses health risks too."
Thousands of people travel along highway daily. The dzongkhag administration along with the stakeholders is finding suitable ways and measures to address the litter issue along the highway to a great extent.