Gasa NC candidates use phones to reach Lunana voters as bad weather prevents face-to-face meeting
Sherub Dorji, Gasa

Apr 16, 2018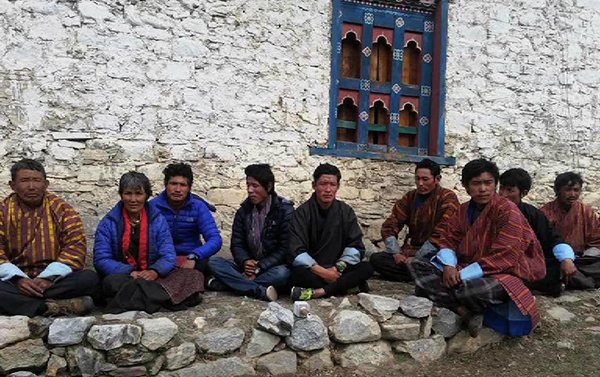 Adverse weather conditions derailed several attempts to fly Gasa's aspiring National Council candidates to Lunana for the Common Forums scheduled in Tshozhong and Lhedi villages.
But the Lunaps had an idea.
They suggested the Common Forum be conducted with the help of mobile phones and this is indeed how the candidates and the people of Lunana met for the gewog's Common Forums.
The candidates spoke to the people gathered in Tshozhong and Lhedi on the phone.
On the other end of the line, the gathering of about 16 people listened with the calls put on speakerphone mode with Bluetooth karaoke loudspeaker used to amplify the volume.
The Common Forums for Lunana Gewog was originally scheduled to take place on March 30 and April 1. But repeated attempts to fly the candidates to the gewog in a helicopter failed.
A final attempt was made on April 10 failing which the Common Forums were conducted over the weekend via phone.
Lunana has a total of 498 eligible voters for the upcoming National Council elections. The gewog has four polling stations namely Wachey, Lhedi, Tshozhong, and Raminang.