Outdoor gym facility benefits monks of Haa Dratshang
Passang Dorji, Haa

Apr 14, 2018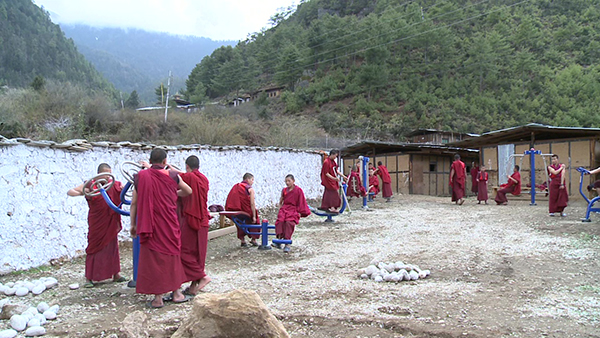 The monks of Haa Dratshang are making best use of the recently established outdoor gym facility in their premises.
They said without other sport facilities in the campus, the gym is helping them in leading a healthy lifestyle.
Fourteen-year-old, Tshering Dorji is one of the monks who regularly works out at the out-door gym. His regular exercise begins from 5 in the morning for about an hour.
"Every time, after the work out, I feel fresh and I am able to focus on my studies," he said.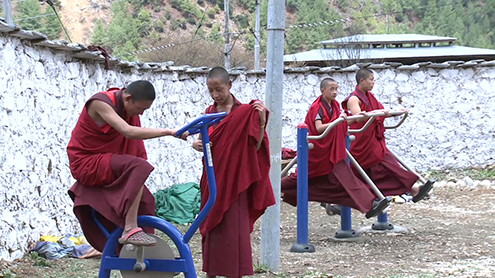 For Kinley Dorji, the facility is proving to be a good remedy to control his blood pressure and reduce weight.
"Even if we exercise for 30 minutes in the morning and evening, it is helping us to maintain weight and blood pressure," he said.
Similarly, other monks shared that with access to the facility, it is helping them to be physical active and healthy.
The monks have also been guided and trained on how to use different gym equipment by the health officials.
The health ministry with collaboration from the dzongkhag administration installed the outdoor gym equipment at the Lhakhang Karpo premises last month.
There are over 50 monks in the Haa Dratshang.