Lingzhi foresters to implement strict penalty on illegal cordycep collectors
Changa Dorji & Pema Tshewang, Thimphu

Mar 29, 2018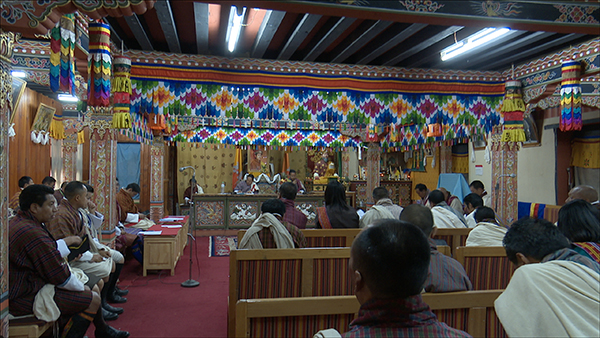 Henceforth, forest officials will strictly monitor Cordycep-dominated areas in Lingzhi Drungkhag and levy fines against people from other districts, who come to collect the prized caterpillar.
This was one major resolution rubber-stamped during the Thimphu Dzongkhag Tshogdu (DT), convened on Tuesday. Local leaders said it has been a while since foresters have stopped to keep a watch on outsiders navigating their way into fungus prone areas.
Naro Gup, Wangchuk said before 2016, not many outsiders visited Lingzhi for Cordycep collection due to strict monitoring. "However from 2016, things became lenient and number of people from other districts coming here to harvest fungus increased."
Citing similar issue, the Mangmi of Naro Gewog, Kuenga Thinley also said: "In the earlier rule, once the outsider is caught, they were imposed fine irrespective of whether they possess Cordycep or not. But from last year, those who were caught but don't possess Cordycep were spared."
However, he pointed out that those illegal collectors hide the Cordycep and get rid of penalties. Forest and park officials assured that offenders will be penalised as per the Forest and Nature Conservation Rules and Regulation 2017.
"As per the directives from the department, if people from other places are spotted in the areas and found guilty, they will be fined. Per person it's Nu 5,000. If they caught in possession of Cordycep, they will be levied fines of Nu 200 for each Cordycep," said Damcho Dorji, the Park Ranger, Lingzhi Range under Jigme Dorji National Park.
The DT Chaiperson Gado recommended local leaders to work closely with the park officials to address the issue. Besides rearing yaks, Cordycep is primary source of cash income for people of Lingzhi Drungkhag.