Works to build Dhamdum Industrial Park progresses
Damcho Zam, Samtse

Feb 28, 2018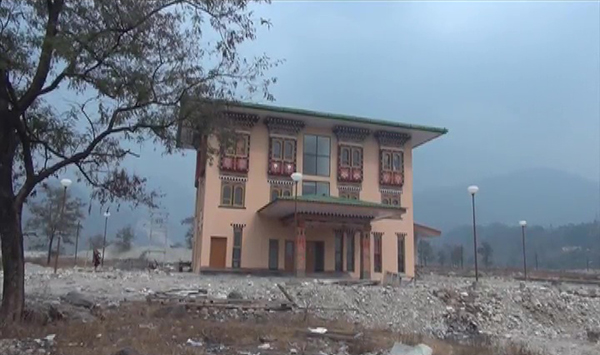 The construction of the first building at the Dhamdum Industrial Park has been completed. The government of India funded park has space for some 77 small and medium agro, service, and mineral based projects, and cottage industries. 
The three-storey building would serve as the head office for all industry owners. It will host office spaces for some relevant government officials, a Basic Health Unit and a financial institution.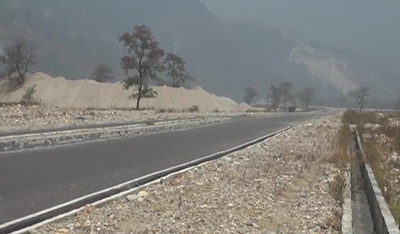 The building, constructed at a cost of Nu 13.8 m also has a space for a cafeteria.
The work on 349-acre industrial park began in 2016 with the development of basic infrastructure. Apart from the building, about 4-kilometer primary and secondary road has also been blacktopped along with drains.
Boundary walls enclose the park and the first phase of Dhamdum river embankment works have been completed.
The same contractor is continuing with the second phase currently. On the other side, construction of a security guard colony is ongoing.
The project engineer says the construction of the entire basic infrastructure will be complete by next year.