Fuel depot for Kanglung
Tshering Zam, Trashigang

Feb 28, 2018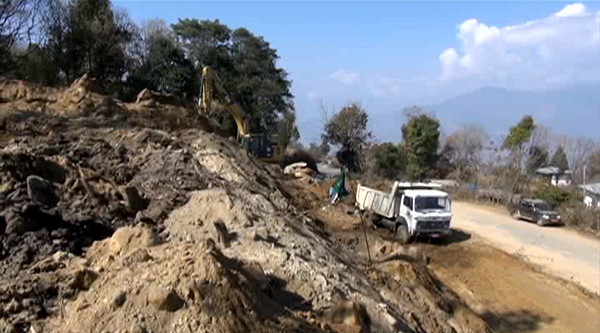 Kanglung in Trashigang will get it's first-ever fuel depot this year. When this happens, residents will not have to drive to Trashigang town, 20 kilometers away, to refuel their cars.
A need for a depot in the town that is home to Bhutan's oldest college was felt with the number of people and cars in the town increasing by the year.
The fuel depot is being constructed in Mertsham, about four kilometres from Kanglung towards Yongphula.
The depot will also benefit the people in Khaling. "If we have a depot here, we don't have to travel all the way to Trashigang," Ten Dorji from Khaling said.
"We can also get LPG from here. As of now, we travel all the way to Trashigang and sometimes there is no electricity, forcing us to return without refilling our cars."
The construction began since last month. It is expected to be operational by mid this year.