All households in Bongo Gewog now have access to proper toilets
Sonam Penjor, Phuentshogling

Jan 30, 2018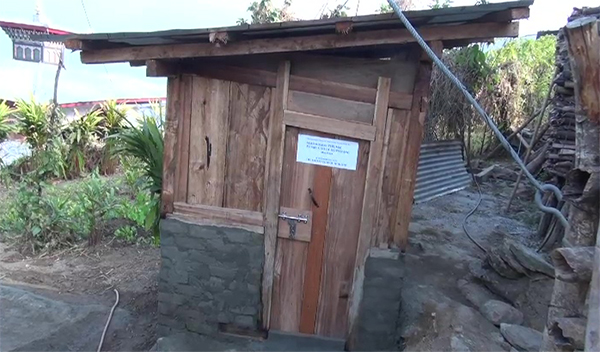 Every household in Bongo Gewog in Chhukha now has access to toilet facilities. Thimphu's Rotary Club in collaboration with Rotary Clubs based in Malaysia and India funded the construction of 36 toilets, which became usable recently.
The toilets are built with wooden planks, cement and stones.  Apart from defecating, one can use them for bathing and washing purposes. Earlier, villagers in Bongo either used pit toilets or relieved themselves outdoors. Such toilet culture had put the health of villagers at risk.
"Without access to toilet, we defecated in open which was unhealthy. It was more difficult for old people and children. Having a decent toilet is like leading a life with comfort," said one of the locals, Sonam Choden.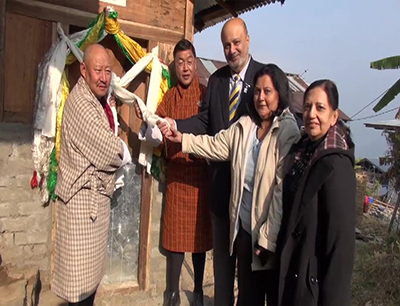 Other people couldn't agree more. "Having a decent toilet is an answer to good sanitation and hygiene. Not having toilet accessibility means suffering from diarrhea, fever, and other diseases," said another villager, Rinchen Dorji.
Rotary Clubs in Thimphu, India, and Malaysia are satisfied with the project's final outcome. "Toilets are built with enough spaces and we are happy that the fund is not wasted. We are really happy with how our funds have been ultilised," said the President of Thimphu Rotary Club, Tsewang Rinzing.
Nearly Nu 700,000 was used for the construction of 36 toilets.
The Rotary Club in Thimphu is a Civil Society Organisation, established in April, 2012. It lends a helping hand in fulfilling government's endeavour in areas of Agriculture, Health, and Education sectors.