ECB conducts public hearing for delimitation of NA constituencies
Kinley Wangchuk, Samdrup Jongkhar

Nov 21, 2017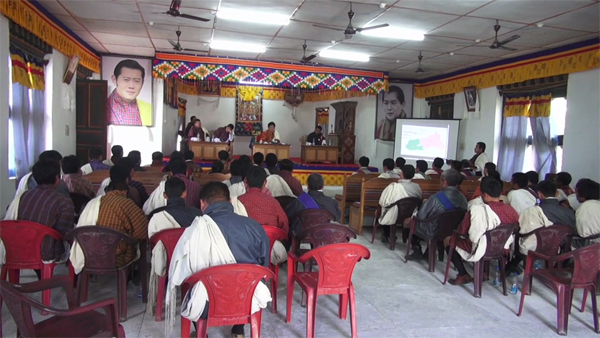 With the 2018 parliamentary elections drawing closer, political parties as well as the election commission are gearing up for it. As the Election Act mandates, the ECB is in the process of conducting public hearing for delimitation of National Assembly constituencies.  
The public hearing has been conducted in five dzongkhags so far. While discussing the delimitation, the commission is also educating voters on the electoral process. In Samdrup Jongkhar, the Chief Election Commissioner highlighted the importance of having a good political party.
"Democracy should benefit the people for all times," said Chogyal Dago Rigdzin, the Chief Election Commissioner.
"It is the responsibility of the people to ensure that. We should live like people under one roof. We should not think of creating disharmony in the society for personal gains."
Section 90 of the Election Act of Bhutan 2008 requires the Delimitation Commission to allocate and readjust the seats to the National Assembly into territorial constituencies after every 10 years.
As per ECB, the Delimitation Commission reviewed the National Assembly Constituencies without changes to the existing 47.
The commission finalized the first delimitation of the National Assembly constituencies in March 2007.