People of Lingzhi beat biting cold with animal dung
Changa Dorji, Lingzhi

Nov 14, 2017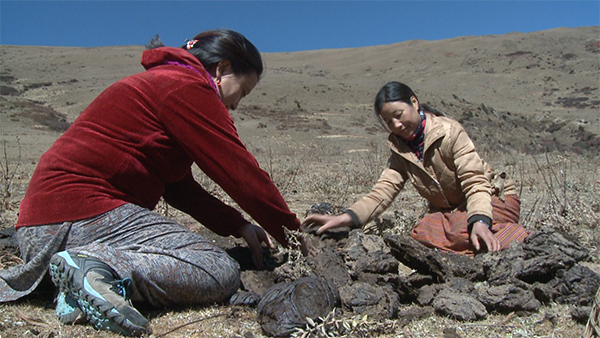 In an extremely cold place like Lingzhi Gewog, animal dung plays a crucial role. It is what keeps people and homes in cold Lingzhi warm throughout the year.
Trees are rare to find in Lingzhi, which means using firewood is not a viable option. As a community that depends mainly on yaks for livelihood, finding dung is not so hard.
Collecting dung is an essential domestic chore for the people of Lingzhi. They usually do that before sunrise when the dung is dry and hard.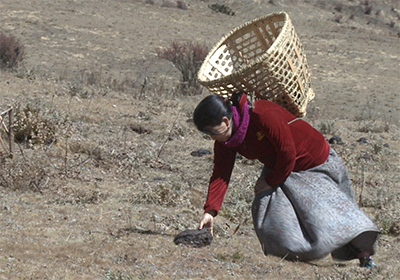 They also have to make sure to collect dung only from the places where their yaks graze. Trespassing could bring serious consequences.
Apart from heating, it is also used for cooking purposes. "We use dung as it's hard to get firewood," said Dechen Tshomo, a villager. "It's is what helps us beat the harsh weather."
"Forest official do not allow us to collect firewood since the trees here are protected species," said Kinley Sithup, another villager.
The smell of dung fills the air in the house but not using it is not an option, at least as of now. It may not be long though before things change. Electric poles have been erected already, signalling the sign of power supply making its way into the gewog soon.