Central bank frames Priority Sector Lending guidelines
Sonam Choden, Thimphu

Nov 6, 2017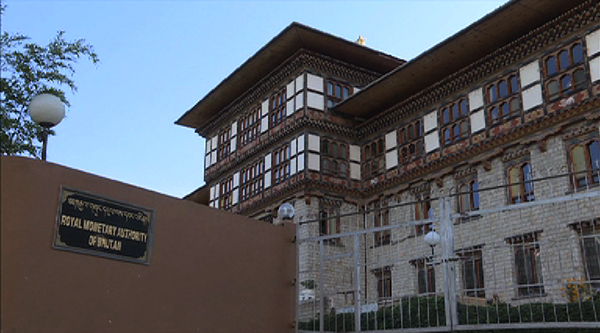 Recognising the potential growth of the Cottage and Small Industry (CSI) of the country, the Royal Monetary Authority (RMA) has developed Priority Sector lending guidelines which will mainly focus on providing loan at the preferential rate for the growth of both agriculture and non-agricultural CSI sectors in the country. As part of the preparation towards implementation of the guidelines, the first batch of 'Capacity Building Training on Priority Sector Lending' was held recently in Thimphu.
The officials from the Central Bank said the new guidelines is expected to have more and efficient access to finance for the youth and farmers. The RMA and financial institutions have set target to increase their lending to both agriculture and non-agricultural sectors of CSI in 2018. Banks will provide marginal increase to their lending as per the guidelines.  As of last year, the overall lending to the agriculture sector was only 5 percent of their total lending.
"We are prescribing targets for financial institutions to meet in 2018 in terms of lending to the CSI sector. We are also leveraging on the government's fiscal incentives," said the Deputy Governor of RMA, Yangchen Tshogyel. "Banks lend to the CSI sector at the preferential rate which is defined as rates below the commercial rates. They are eligible for income tax waver as well. Of course in addition, fiscal incentives are also there for the clients themselves in terms of the lot of tax wavers."
The central bank in consultation with Finance Ministry and financial institutions will prescribe the preferential rate. It will be the ceiling rate below the market rate and the banks can compete within the ceiling rate to provide better rates for the clients. It includes five commercial banks and the two insurance companies.
"Collateral is an issue. So we worked closely with the two insurance companies to come up with affordable insurance products, especially for our agricultural clients. The lending will not be based on the collateral but on insurance. It will be insurance based lending and the insurance will substitute collateral," added the Deputy Governor.
The guideline is the result of His Majesty's address on 109th National Day celebration last year in terms of opportunities that financial sectors can create in improving financial accessibility to farmers and youth for entrepreneurship and commercial farming in the country. The RMA has submitted the draft guidelines to the cabinet recently.