Nation observes Drup Tshe Zhi
Jul 27, 2017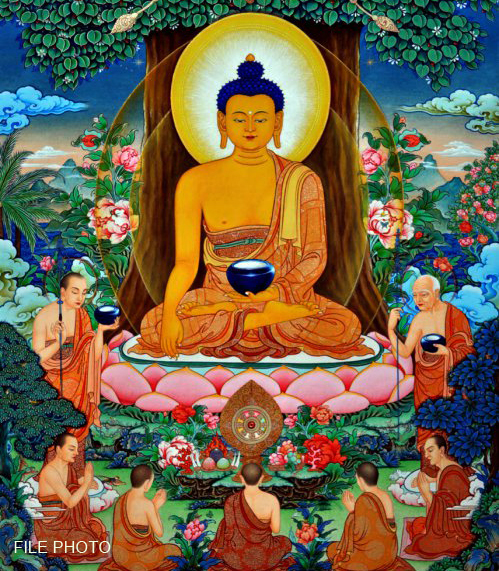 As the Nation observed Drup Tshe Zhi – the First Sermon of Lord Buddha- today, thousands of people visited Lhakhangs and Goendeys to offer prayers.
The fourth day of the sixth Bhutanese month is considered one of the most auspicious days in the Bhutanese calendar.
It is believed that on this day, after achieving enlightenment, the Buddha gave his first sermon at the deer park in Sarnath, near modern day Varanasi, in India.
It was on this day that Lord Buddha is believed to have given his first teaching on the four noble truths to his five disciples.