Haa receives second set of power tillers
Sangay Chezom, Paro

Jul 26, 2017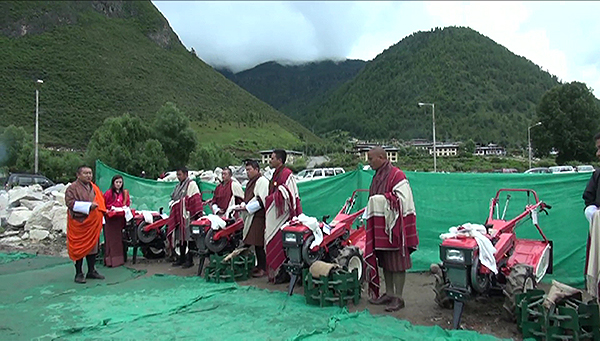 Agriculture Minister Yeshey Dorji handed over the second set of power tillers to the six Gewogs of Haa yesterday.
Including Haa, the Government has so far distributed second round of power tillers in 18 Dzongkhags. Lyonpo Yeshey Dorji said that the government can provide mini tillers instead of power tillers if a Gewog wants. Until the operators are trained, contract operators nominated from the Dzongkhag will operate the power tillers.
The power tillers were purchased at subsidised rates through Japanese grant which is expected to ease the implementation of farm mechanization activities. The distribution of power tillers comes as a part of the package the present government promised during the 2013 election campaign.