Towards gender sensitive local government
Sonam Tshering, Monggar

Jul 16, 2017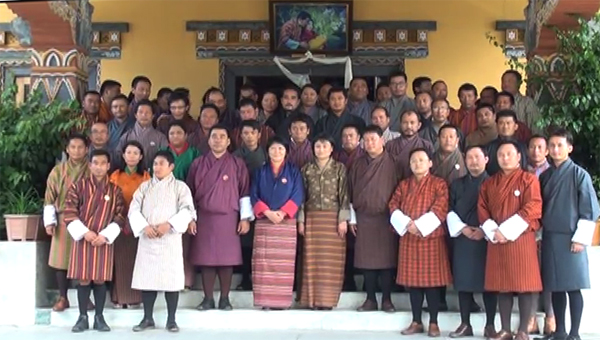 The local leaders of Lhuentse, Monggar, Samdrup Jongkhar and Trashigang are now expected to be more gender aware and gender sensitive. It is also hoped that they would be able to come up with development plans and polices that are  gender sensitive and women friendly.
This is because more than 90 of them attended a training on gender sensitivity and awareness held over the last three days in Monggar. The participants included Gewog Administrative Officers and two female Gups from Dagana.
Aimed at raising awareness on gender equality at the grassroots level, the three-day training was organized by the National Commission for Women and Children (NCWC). It was funded by the Asian Development Bank (ADB).
"Due to manpower shortage, it's hard for us to reach out to everyone," said Sonam Gyeltshen, a Senior Program Office with the NCWC. "If we train the local leaders, they can advocate it to the people in their respective communities," he added.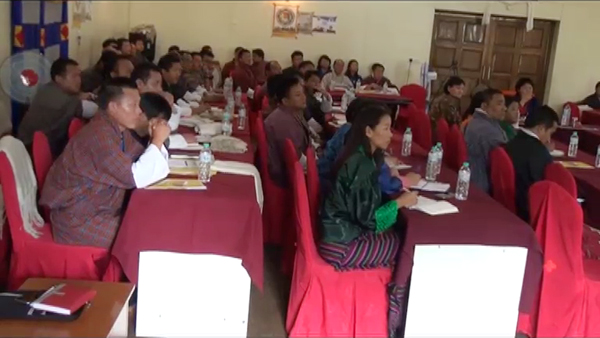 The training, which concluded yesterday, also focussed on enabling local leaders to take into account gender related issues when formulating plans and polices for the planned developmental activities.
The Works and Human Settlement Minister, Dorji Choden, who is the current NCWC Chair said local leaders have a key role to play in the community when it comes to raising awareness on gender equality.
 "At the Gewog administration level, if there are female employees, you have to see whether they have problems or not," said Lyonpo. "To solve the problems, you have to look at what needs to considered when making plans," said Lyonpo.
During the training, the local leaders were acquainted with gender related issues including domestic violence, women unemployment and low female representation in the leadership positions.
This was the third such gender awareness training held in the country by the NCWC. The last one was conducted in Gelegphu in May this year.