Samtencholing lhakhang in Monggar in dire need of renovation
Sonam Tshering, Monggar

Jul 15, 2017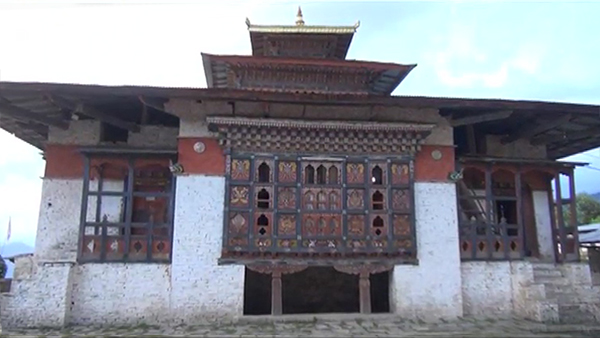 Samtencholing lhakhang in Tsakaling Gewog in Monggar is in dire need of renovation. The temple, located a few kilometres north of the Gewog Centre, is believed to be four centuries old.
The temple roof leaks and the walls, both exterior and interior, have developed cracks. "When it rains, the water drips inside and when earthquake strikes, walls crack," said Chonee Tenzin, the Gomdey Dorji Lopon of Tsakaling.
The locals raised concerns over the lhakhang's state during the Prime Minister's recent visit to Monggar.
Tsakaling Mangmi Pema Tenzin said the gewog will propose the renovation of the dilapidated lhakhang as a priority in the next five year plan.
Samtencholing lhakhang is considered as one of the most scared temples in the gewog, and the villagers hold many religious ceremonies at the lhakhang.