Future of goat farming looks bright for Barshong Gewog
Namgay Wangchuk, Tsirang

Jul 9, 2017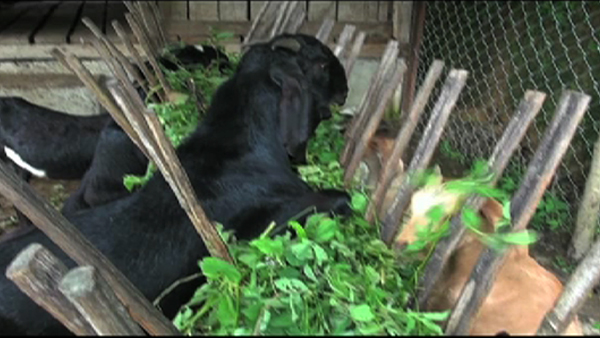 People of Barshong gewog in Tsirang are looking forward to a promising goat husbandry in the community. Since last year, they have been rearing a new breed of the domestic animal known as Beetal.
Set apart from the local breed by its long pendulous ears and a big body, the Beetal breed is known for better milk productivity.
Originally from Punjab in India, the new breed is also reared for meat production.
"The beetal breed serves two purpose-one the milk production and other for the meat. However, locals here are keener in meat but we encourage them for both," said the Livestock Extension Officer, Ratna Bahadur Chuwan.
The gewog received over 90 Beetal breed goats as part of the rural livelihoods and climate change adaptation pilot project of the International Centre for Integrated Mountain Development, ICIMOD. With the support, improved goat sheds were also constructed.
The Mangmi of the Barshong Gewog said compared to the past, today goat farming has improved significantly.
"Along with the new breed, we were provided with CGI sheets, and other construction materials such as cement, sand and mesh wires," said Mangmi Chandra Bahadhur Mongar, adding that they had to bear costs only for labour and timber.
Goat husbandry has been part of the traditional lifestyle in Barshong.
"My grandparents reared goats. Now my parents are doing it. In future, we will have to continue with the farming practice," said Rita Gautam.
Along with the milk and meat production, the Department of Livestock also plans to supply the beetal goat kids to other gewogs in Tsirang. Officials say people from other gewogs have already expressed interest to raise the new breed.