After Chhukha & Paro, volunteers whitewash chortens in Thimphu
Changa Dorji, Thimphu

Jul 9, 2017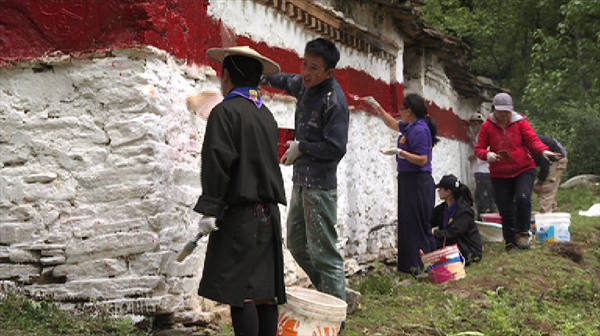 The group of community based scouts on a mission to whitewash 108 stupas in the country have now reached Thimphu.
The project was initiated in November last year to commemorate the birth of His Royal Highness The Gyalsey. The group completed whitewashing over 17 stupas in Maedwang Gewog today. They have already carried out the work for 24 stupas in Chhukha and Paro. Wherever necessary, the volunteers also renovate other paintings of a chorten.
To mobilise more helping hands, works are carried out on weekends. For most times, the group is joined by young scouts and volunteers.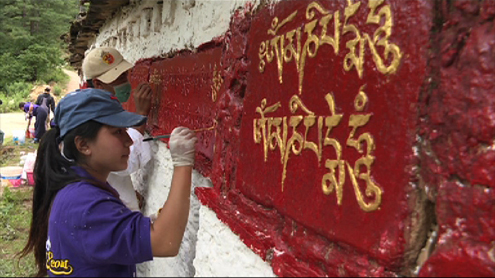 "When we carry out the project, we face challenges since its based on volunteerism. Sometimes, we lack human resources because  everyone is busy with their lives," said the coordinator of the project, Tandin Tshering.
He further said, "we face shortage of fund. It's totally sustianed by donations from our donors from Australia, Japan and within the country."
The project is simultaneously executed in other dzongkhags by the respective community based scouts and it is mainly to promote the spirit of volunteerism.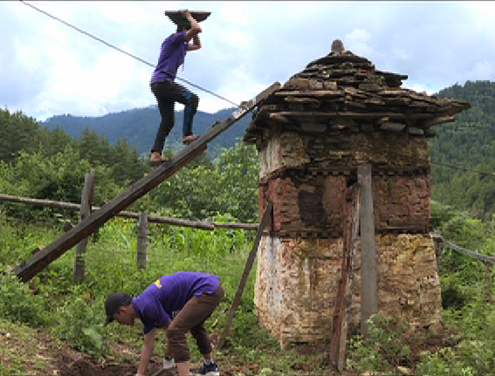 "It is important for every youth to inculcate the spirit of volunteerism and we need to experience on our own so that we reduce burden on the government," said one of the volunteers, Karma Lekshey Wangpo.
The community based scouts expect to complete the whitewashing the chortens by February next year.