Tsirang diabetic patients struggle to get blood sugar tests
Namgay Wangchuk, Tsiarng

Jun 25, 2017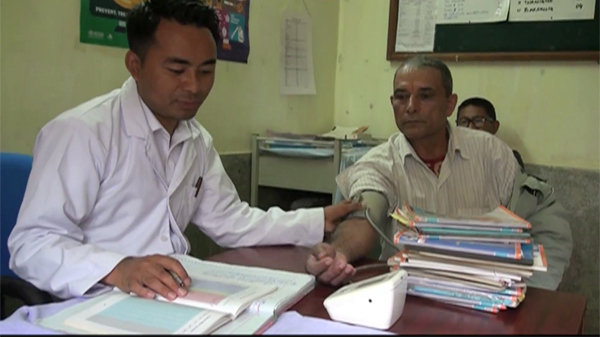 The frequent breakdowns of Damphu hospital's photometer continue to affect diabetic patients in the Tsirang.
Photometer is an instrument used to measure blood glucose level.  It's been four months now since the instrument ceased to function.
The hospital has been managing by using glucometer, which involves using strips of glucose paper to check blood sugar levels. "But we don't have enough strips to last for long," said Doctor Rihan Raj Gurung.
"So we are only doing the fasting blood sugar tests and skipping postprandial sugar tests," added the doctor.
The patients are sometimes referred to nearby district hospitals, which entail travel and additional cost for the patients.
81-year-old Lengo from Dagana is one of the nearly 400 diabetic patients registered with Damphu hospital. Recently, he had to visit Gelegphu Regional Hospital.
"It's hard when we have to go to other hospitals," said Lengo. "I don't have any relatives living in Gelegphu, Punakha or Thimphu. We have to stay in hotels, which is expensive," he added.
Hospital staff says they have written to the health ministry for a replacement of the photometer.