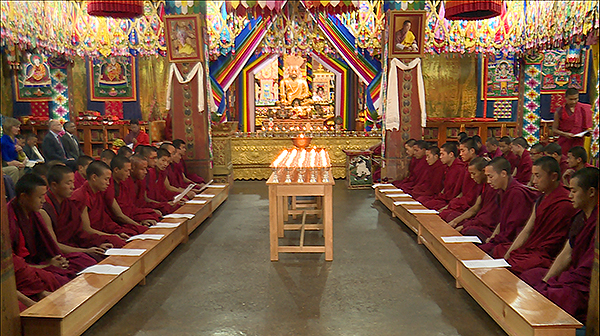 Bhutan marked the 20 years of BIMSTEC by lighting a thousand butter lamps at Semtokha Dzong today. It was on this day two decades ago that BIMSTEC was established.
BIMSTEC stands for Bay of Bengal Initiative for Multi-Sectoral Technical and Economic Cooperation which is the multilateral grouping of seven countries (Bhutan, India, Nepal, Bangladesh, Myanmar, Thailand, and Sri Lanka) working on mutual cooperation in different areas of common interests.
The Foreign Minister Damcho Dorji, UN representatives, heads of the non-governmental organisations and government officials attended the lighting of the butter lamp ceremony.
The Foreign Minister said the two decades of regional experience have taught that the path to achieving common goal and aspirations is not without challenges and setbacks.
BIMSTEC has often been described as innovative but under-performing regional grouping.
The regional cooperation today spans across 14 priority sectors, including agriculture, poverty alleviation, climate change, cultural cooperation, counter-terrorism, and tourism.
Bhutan takes the lead on cultural cooperation which mainly focuses on development and promotion of cultural industries towards poverty reduction and community vitalisation.
Bhutan became the member of BIMTSEC in 2004, seven years after the BIMSTEC was founded through the Bangkok Declaration in 1997.