Bhutan has enough medical specialists and equipment, claims health minister
Pema Tshewang, Pema Seldon Tshering & Tshering Dendup

May 19, 2017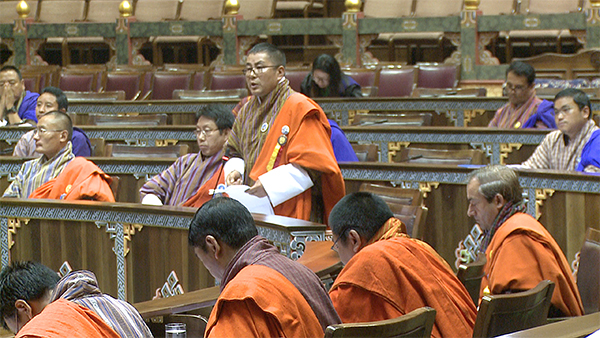 Health Minister Tandin Wangchuk says Bhutan has sufficient medical specialists and equipment. The minister was responding to the question asked by Kengkhar-Weringla MP, Rinzin Jamtsho on what the government is doing to acquire funds for the shortage of medical equipment and specialist in the Dzongkhag and regional hospitals.
Health Minister said, "In the 10th Five Year Plan, Nu 466.43 million was allocated for procuring equipment. And within four years, in the current plan, Nu 504.44 million was spent for the same purpose." "Moreover, we have kept Nu 350 million to buy one extra CT scan at the National Referral Hospital and one each for Monggar and Gelegphu regional referral hospitals."
The minister added the number of emergency services provided has also increased. "Towards the end of 10th Five Year Plan we had 87 ambulances. Today it has increased to 124."
Likewise in terms of human resources, Lyonpo informed that the number of medical doctors and specialist has also increased.
"In 2013 towards the end of 10th Five Year Plan we had 203 medical doctors and 22 health specialists. Today we have increased to 299 medical doctors and 50 specialists. Also, we had 499 nurses before and today we have 1,185 nurses in the country."