PM refutes Bhutan's happiness ranking
Sonam Choden & Pema Seldon Tshering, Thimphu

May 10, 2017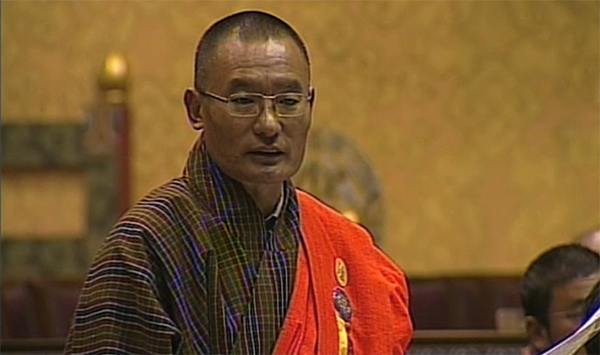 Prime Minister Tshering Tobgay said Bhutan being ranked 97th of the 150 countries in the happiness ranking as per the World Happiness Report, 2017 is untrue.
Lyonchhen made this clarification after the Opposition Leader Dr. Pema Gyamtsho sought justification from the government about the decline in the happiness ranking.
Dr. Pema Gyamtsho asked the government why the ranking dropped by a huge margin within just a year as Bhutan ranked 84th last year  while its ranked 97th this time.
Prime Minister explained that the World Happiness Report, 2017 was compiled by Gallup Poll, an external research based company in the US. However, the ranking is not based on the survey of the current year but on the average scores of 2015 and 2016's happiness report.
"When I asked the Centre for Bhutan Studies (CBS) how the ranking dropped from 84 to 97 and how results were calculated, they said Gallup Poll has conducted the survey. CBS also shared that this year's happiness report is based on the average scores of 2015 and 2016's report".
Prime Minister further affirmed that going by the findings of the CBS, the level of happiness in the country has increased over the years.
"CBS has interviewed 8,000 people based on 148 questions in 2010.The report revealed the happiness points have increased to 756 in 2015 from 743 in 2010. CBS informed me that Bhutan would rank 18th in the World happiness ranking if happiness is measured based on the one question as Gallup Poll does".
CBS conducts Gross National Happiness survey once in every five years.