Honouring best documentaries, short and animation films
Tshering Dendup, Thinphu  

May 3, 2017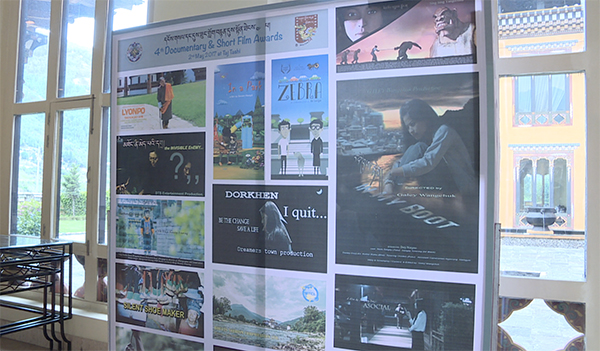 Lyonpo, a documentary film on former minister Ugyen Tshering won the best documentary film award at the 4th Documentary and Short Film Awards. The award ceremony held in Thimphu yesterday also honoured outstanding works in the short and animation film categories.

Lyonpo, the  film by by Sonam Yangzom celebrates former Lyonpo Ugyen Tshering's achievements and contributions to the nation building. The documentary also touches upon Lyonpo's personal life. It talks about how Parkinson's disease, with which Lyonpo was diagnosed in 2005, has changed his life, and the struggles that came with it.
Meanwhile, The Invisible Enemy, a short film by Dorji Pem beat eight other films to win the award for the best short film. Sing Sing Yang Dolma, an animated film by Pema D Tshering bagged the top award in the animation category. The animation film is based on a Bhutanese folklore. It's a story about a girl named Sing Sing Yang Dolma from a noble family who is taken by demons and how her lover dramatically comes to her rescue.
All top films have culture preservation and social issues as the central theme. The Invisible Enemy, for instance, deals with HIV awareness. "People usually think that HIV is only prevalent in towns and cities but it's not true. There is every possibility that rural areas will also be HIV stricken and my film sends this message across," said Dorji Pem, the producer of the film.
The Documentary and Short Films Awards is organised to support and encourage young Bhutanese to make films that represent Bhutan. Yeshi Dorji, the Executive Director of Bhutan Film Association said it's an opportunity for Bhutanese film makers to showcase their talents not just at the national level but also internationally.
He added lack of proper training in film making is a major setback when it comes to producing films that could compete internationally. The Bhutan Film Association, he adds, has plans to conduct workshops on film making for the youth soon.