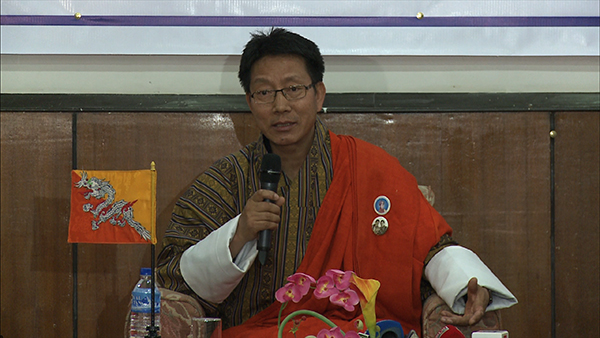 Foreign minister Damcho Dorji said Bhutan is hopeful the trilateral cooperation in hydropower among Bhutan, Bangladesh and India will come through. The trilateral cooperation seeks to enable Bangladesh to invest in Bhutan's power sector.
Lyonpo Damcho Dorji said numerous drafts of the memorandum of understanding on the trilateral collaboration have been shared among the three countries. He added the trilateral hydro cooperation was also discussed between the prime ministers of Bangladesh and India during Prime Minister Sheikh Hasina's recent visit to India.
"It was decided the MoU will be signed at an appropriate time when the leaders of the three countries meet."
If the agreement comes through, Bangladesh will invest a billion dollar in Bhutan's hydropower sector. The power generated through the investment is to be re-imported by Bangladesh.
The trilateral cooperation is expected to enable Bhutan and Bangladesh to diversify their energy markets. Currently, Bhutan relies on the Indian market for sale of its surplus power, while Bangladesh is dependent on India for electricity import.