Broom cultivation thrives in Sarpang
Karma Wangdi, Sarpang

Mar 30, 2017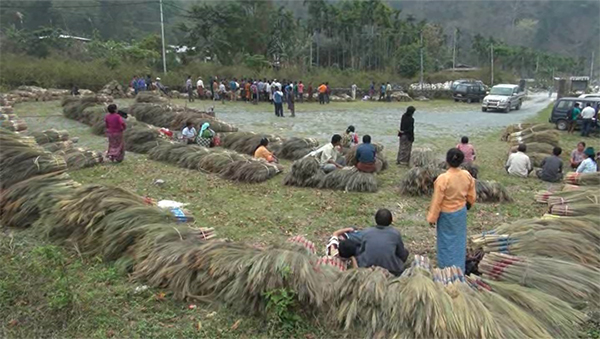 A growing number of farmers in Sarpang have taken up broom cultivation over the years. Currently, there are seven farmers' groups in Shompangkha that are actively engaged in broom cultivation. Each group has 20 to 30 members.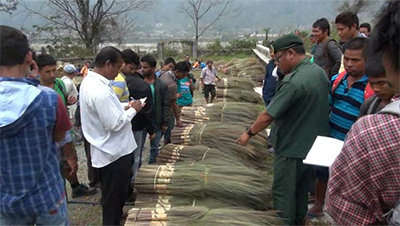 The broom growers sold more than 30,000 brooms at an auction held at the Sarpang vegetable market last Sunday. The best quality brooms fetched Nu 43, while others fetched Nu 26.
The auction was an initiative of Gakiling Gewog Forest Office and the Rural Livelihood Project. The two came together to first help the farmers form group and later to sell the brooms by organising auctions where broom traders from India are invited. The auction was first held in 2013.
Earlier, the farmers traded the brooms individually, which required them to come to the market with their product every weekend. "But now we can to sell all in one go. We also get paid instantly," said one of the broom growers, Kumar Bahadur Mongar.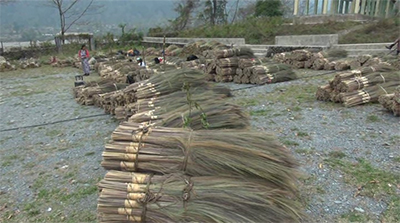 Karma Jamtsho, a Ranger from Forest Office in Gakiling Gewog said it's easy to grow broom. It can grow in uncultivable land, which can also help prevent soil erosion. This could be one of the reasons why it is becoming a popular cash crop.
"Initially, they cultivated brooms on about three acres of land. Today, with our help, they grow brooms on about 15 acres of land," said Karma Jamtsho.