Maitreya Buddha Thongdrel consecrated
Komal Kharka, Wangdue Phodrang

Mar 29, 2017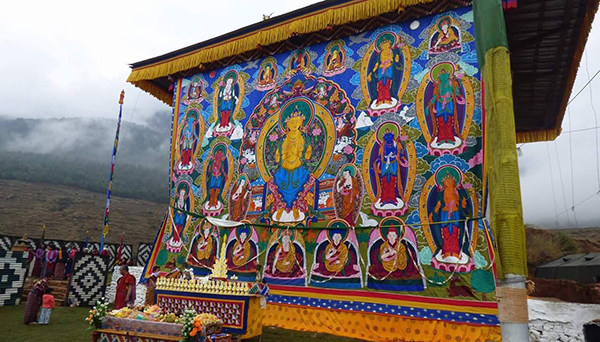 Dorji Lopen of the Central Monastic Body consecrated the Thongdrel of Maitreya Buddha or the Jowo-Jamba at Rinchhengang Lhakhang in Wangdue Phodrang, yesterday.
Hundreds gathered to receive blessing from the Thongdrel.
The Thongdrel was an initiative of the Thedtsho Gewog office and was completed last year.
It was made at a cost of Nu 1.4 million funded by the government.
The Lhakhang caters to over 44 households of Rinchhengang village.