Collective effort makes waste management easy in Samtse
Damcho Zam, Samtse

Mar 28, 2017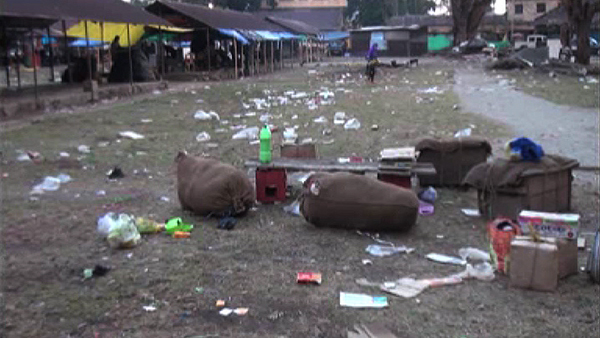 Managing wastes has always been a concern especially during large gatherings. But this is not the case at the core town area in Samtse.
Popularly known as "Sunday Market", locals and people from across the border gather in the middle of the town, every Sunday, to sell various items.
People believe the items sold in the market are cheaper.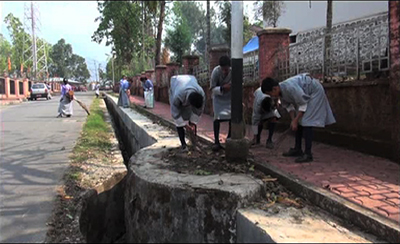 However, once the market gets over by 4 PM, the only thing left behind is garbage, strewn all over.
But this is not a problem for the people residing in town area because municipal officials immediately clean the area, the very next day.
A sanitation committee, consisting of seven members, has also been formed from among the people in the town, to keep the area clean.
The committee encourages the shopkeepers to use old plastics instead of new ones, during Sunday Market.
"We just want to emphasise on using the concept of 3 R' s of plastics – Reduce, Reuse and Recycle," says a committee member, Norbu Tshering, "and during Sunday market we inform them that use of new plastics will not be allowed. What they can do is wash the old plastics, dry and bring it."
The customers are encouraged to bring baskets instead of plastics.
Samtse Thromde's Representative, Som Kumar Pradhan, said, "People actively participate in cleaning their campus" and that they are "aware on the importance of keeping the environment clean."
Apart from town residents, students also participate in cleaning the area allocated for them by municipal office.
They work for at least an hour every month and whenever necessary.