Zobel Gewog farmers disappointed with hazelnut cultivation
Thinley Dorji, Pema Gatshel

Feb 25, 2017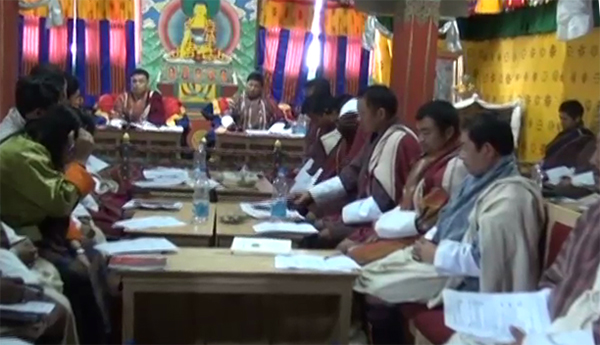 The people of Zobel Gewog in Pema Gatshel are worried about their hazelnut trees, which they say are never bearing fruit. Farmers say they were told the hazelnut trees would start bearing fruits after three to four years when they started planting the tree fruit.
But it's been already more than five to six years since the farmers in Zobel Gewog started planting hazelnuts. Voicing the concerns of the farmers at the Dzongkhag Tshogdu recently, the Gewog's leaders said the farmers are quite disappointed.
The Tshogpa of Pangthangdaza, Lobzang Thinley, said at the time of distributing saplings, the Mountain Hazelnuts Project told the farmers that the fruit bearing would begin three to four years after the plantation. But this has not happened.
"What is more disappointing is that most of the farmers gave up cultivation of other cash crops such as cardamom and maize to grow hazelnuts."
Zobel Gup, Pema Dorji said the fields are filled with hazelnut trees but what use is it of when the trees do not bear any fruit. "The farmers would at least have had something to sell had they not given up maize and cardamom cultivation."
The Dzongkhag Tshogdu decided to discuss the issue with the ministry of agriculture.