Farmers being trained to adapt to climate change
Sonam Pem, Thimphu

Dec 27, 2016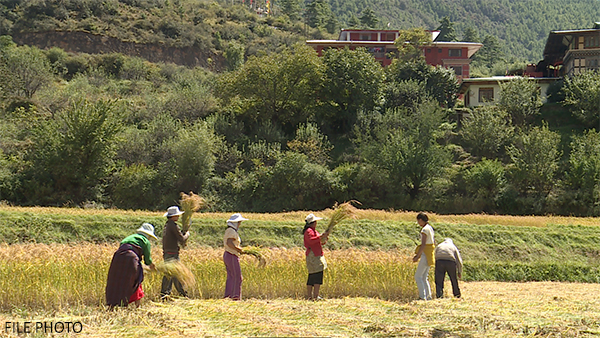 The Rural Development Training Centre is developing a Climate-Smart Agriculture Curriculum to meet the skill and knowledge needs of the modern day farmers.
Bhutan Trust Fund for Environmental Conservation is funding the project.
It is also to achieve short and long term agriculture priorities in the face of climate change.
Rural Development Training Centre based in Zhemgang is an institution where all the farmers are trained in agriculture and livestock.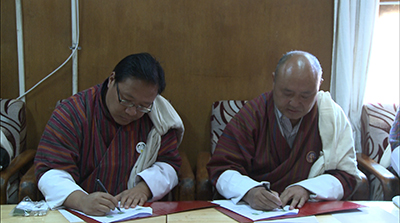 The project will help the institute to come up with an updated and issue-based curriculum that will increase sustained productivity and adaptation.
Bhutan Trust Fund for Environment's Chief Programme Officer, Ugyen Lhendup said once the curriculum is developed, there will be a series of training programmes for the farmers.
He said in the face of changing climatic conditions, it is important to align agriculture with these changes.
"If you look at the global scenario, there are so many new technologies that are are coming up. So I think it is high time that our farmers also move away from the age-old traditional practices. With the new curriculum, we expect our farmers to be educated on how to adapt to change."
Similarly, 10 such projects worth Nu 61.8 M are funded by the Bhutan Trust Fund.
The agreement signing between the 11 grantees and Bhutan Trust Fund was held in Thimphu, today.