Bhutanese film industry to have their own film studio
Sonam Pem, Thimphu

Dec 12, 2016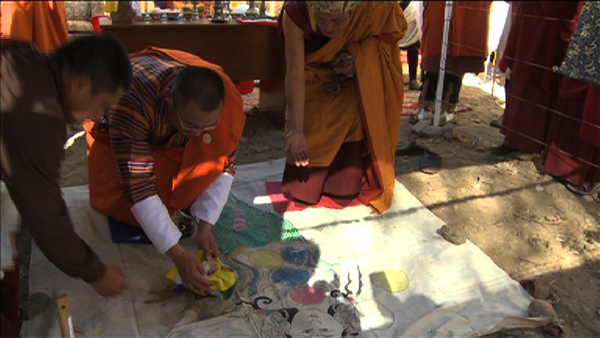 The film industry in Bhutan boomed within a short span of time. However, its growth remained quantitative in the absence of a proper development of audio visual media. Therefore, towards this, a film studio will soon be built to further promote the art of Bhutanese filmmaking.
The proposed four-storied building will house colour grading and sound design studios, equipment and a film studio. In the absence of all these facilities, film fraternity has been confronted with challenges.
"We have been working in our computers for sound designing and when we show it on the big screen, the sound is different. And same goes with colour grading, people see the flaws on screen. It is challenging if we have to screen our movies abroad because the colour and the sound are the two primary things in a movie," the President of Bhutan Film Association, Mila Tobgyel said.  "Till now we have been going to Bangkok, Mumbai and Korea for assistance in colour grading and sound" he added.
With the establishment of a film studio, filmmakers can design and build their sets and film conveniently in a controlled environment.
"With the help of the studio, we can create interesting and beautiful backgrounds. It will be helpful especially when we want to shoot in the hospitals, prison, court room which is difficult," said Mila Tobgyel.
The groundbreaking ceremony for the building was held on Friday coinciding with the 10th Anniversary of His Majesty's reign.