NC deliberates promotion of Dzongkha
Nov 28, 2016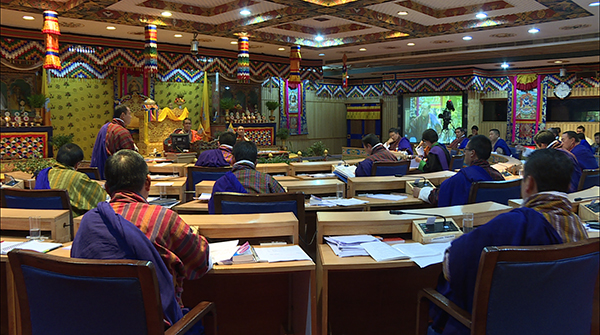 The National Council deliberated on strengthening curriculum to promote Dzongkha by reintroducing earlier textbooks and Bhutanese history, today.
Special committee for education had recommended that the Bhutanese history, social studies, and civics be taught in Dzongkha.
The committee members also highlighted teaching Bhutan history in Dzongkha would be culturally appropriate and help to impart Bhutanese values.
They also said Dzongkha is not compulsory in combination of subjects to qualify to higher grades from class IX, onwards.
They said it is essential to study the merits of including Dzongkha amongst the main subjects.
"Dzongkha is important and even the value education important for Bhutanese," said NC MP of Gasa, Sangay Khandu.
"The Bhutanese text books are shortened and summarized. Does it mean, the authors of the books wrote it unnecessarily? One book can be taught in class 9 and 10 and other can be continued in class 11 and 12. Dzongkha should be main subject," said Wangdue Phodrang's NC MP, Tashi Dorji.