Remit Bhutan picks up momentum amongst Bhutanese abroad
Kipchu, Thimphu

Nov 23, 2016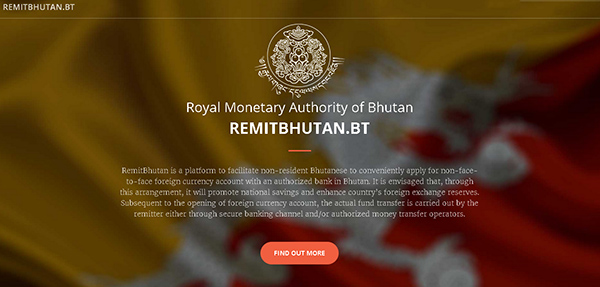 Some 300 Bhutanese living abroad have opened foreign currency accounts through Remit Bhutan. Remit Bhutan, the Central Bank's service, allows Bhutanese abroad to send remittances in foreign currencies to their accounts in local banks.
Royal Monetary Authority's record shows, Bhutanese living in 19 different countries across the globe, some as far as Africa and the United States of America, are using the service.
The highest number of clients is in Kuwait with around 160.
Most have been employed through the labour ministry's Overseas Employment Program.
The ministry facilitated opening of their accounts.
In Australia, where many Bhutanese go to study or work, more than 30 of them have already signed up for Remit Bhutan.
"We can save whatever money we make here. So, I think this service is really beneficial," said Ugyen Wangdi, who is in Australia
Another Bhutanese in Australia, Sonam Tobgay said they used to send money home through Western Union which is expensive.
"When we send 1,000 Australian Dollars, about 10 dollars is deducted as service charge. Now, with Remit Bhutan, no charges are being levied."
Remit Bhutan was launched in September this year after the government requested the Central Bank to come up with the service in 2014.
It is in recognition of the significant role remittances can play in boosting the country's economy.
Additional reporting by Surjaman Thapa