RMA brings down the exchange to Rs 5,000 per person per month
Tshering Dema, Thimphu

Nov 23, 2016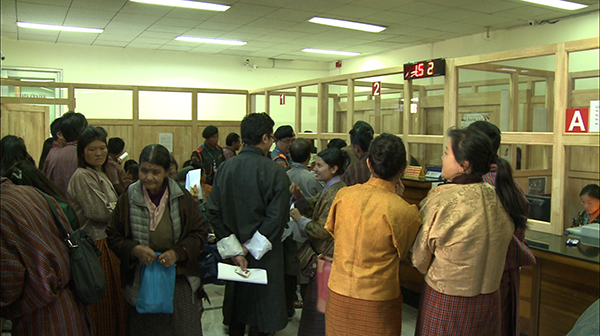 The Royal Monetary Authority (RMA) will allow exchange of Rs 5,000 per person only instead of 10,000 a month given the depleting stock of INR.
The central bank's INR reserve of Rs 100 started depleting since the demonisation of 500 and 1,000 notes in India on November 8.
RMA's Governor, Dasho Penjore said if the demand continues at this rate, the reserve could last only a couple days.
The central bank has about 21 M 100 Rupee notes as of now.
Since the demonisation began, RMA has collected around 1.2 B 500 and 1,000 Indian Rupee notes.
As a measure, RMA has come up with pre-paid INR cards.
The card will have a cap of Rs 50,000.
Dasho Penjore said the card would allow a withdrawal of 2,500 a day from any ATMs in India.
Bank of Bhutan and Bhutan National Bank will have dedicated counters in Thimphu and Phuentshogling to facilitate the service.
RMA also said people should refrain from getting involved in the rupee transaction on behalf of others.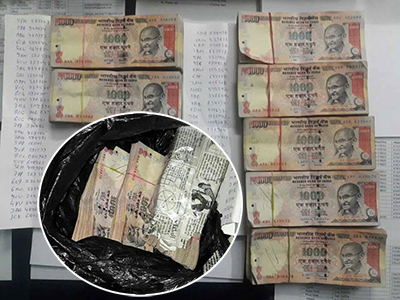 A 37-year-old taxi driver was caught in Tanalum check post yesterday after he was found possessing Rs 7, 00,000, all in 1,000 INR denomination.
He allegedly had hidden the amount in a black plastic under the passenger seat.
The case is still under investigation.
Meanwhile, Dasho Penjore said the deposited INR denominations of 1,000 and 500 have been frozen for investigation.
He said they are in the process of collecting details of the currency and depositors; be it a business entity or individual.
"During the investigation, if we find out that the money doesn't belong to the depositor or there is a case of tax violation or money laundering there is no way the individual can escape."