People apprehensive about water sources
Sonam Pem, Thimphu

Oct 26, 2016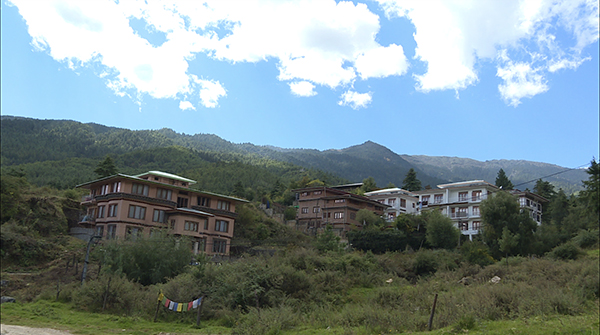 Many people residing in Motithang in Thimphu are apprehensive about the safety of water sources.
The apprehension comes following the recent incident of deliberate contamination.
Residents of five buildings in Upper Motithang drank contaminated water for over a month.
The water was tampered with kerosene, bathroom cleaner phenol, paint thinner and paint at different times.
"I have a small baby which is about seven months old and I had just fed her some food and some water. But luckily I had boiled it," said one of the residents. "This is worst than murder and I can't believe that something like this is happening in our own country and the culprit should be punished."
A tenant, Rishi Sharma said they were asked not to drink water because someone put something in it.
"We immediately stopped and started using mineral water."
He said they have been using mineral water for drinking and cooking for the last two months.
They lodged a complaint upon which the Royal Bhutan Police carried out the investigation and caught the culprit. However, the investigation is still going on.
"For the past two months, the water has been tampered with six times. I have been greatly disturbed by this. I have been receiving complaints from my tenants saying that the water has been contaminated with kerosene, diesel and phenol," said one of the building owners, Tsencho Wangmo.
She said they were tensed and did not know what to do.
"With the support and help from the Royal Bhutan Police, the culprit was caught. And the culprit happened to be our neighbour's servant. We were shocked and saddened to hear."
While people are worried about the safety of the water source, Thimphu Thromde assures they will secure water sources.
According to the engineer for water supply section of the Thimphu Thromde, this is the first case of worst water tampering.