Peers among the top perpetrators of violence
Kinley Yangden, Thimphu

Oct 25, 2016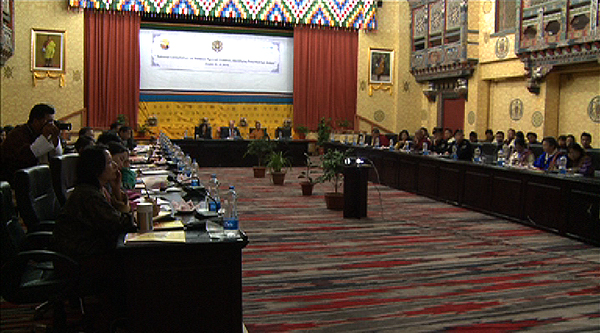 Siblings, relatives, friends and classmates are among the highest perpetrators of violence against children in the country, states the National Commission for Women and Children's (NCWC) research.
More than 3,000 children were interviewed for the research.
Children, mostly boys, experience physical violence by their peers in schools and homes.
"The NCWC report reveals that more violence is being experienced at school level which is quite alarming and also disheartening and also very disturbing," said Thimphu's Deputy Dzongkhag Education Officer, Lham Tshering.
He said physical violence continues to take place in schools despite intervention and initiative.
Peers are also the highest perpetrators of sexual violence through unwanted sexual touch or verbal sexual harassment. More girls reported experiencing verbal sexual harassment than boys.
Many children also experience emotional violence in the form of ragging, mockery of physical appearance, and economic status, among others.
Lham Tshering said the education ministry should review discipline policy and also strengthen positive disciplining technique.
"At the same time we also need to strengthen the activities which are being carried out specifically under the psycho-social domains…"
During the national consultation of the research, the NCWC said much of the violence appears as "normal" patterns of children's relationships. But experts say it often leaves a child physically hurt and emotionally traumatised.
"Normalising violence through tolerated social norms will only lead to more violence. Hence, having a system in place that picks up the first signs of violence is important to prevent problems."
The NCWC, at the consultative meeting, put forward a recommendation to develop a national strategy to counter peer violence in all settings.
More than 80 officials with civil society organizations, education ministry, Royal Bhutan Police, UNICEF and policy makers among others, participated in the national consultation of the research.