PDP and DPT vie for North Thimphu
Phub Gyem, Thimphu

Oct 24, 2016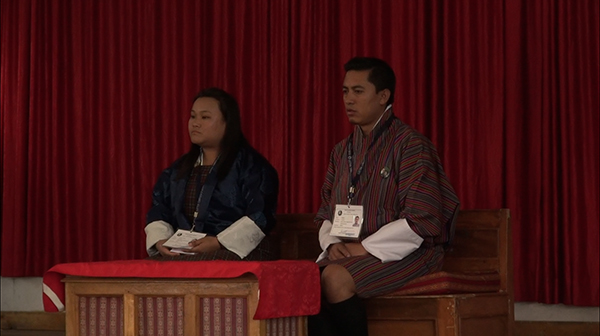 Both the ruling party, People's Democratic Party (PDP) and the Opposition, Druk Phuensum Tshogpa (DPT), consider the North Thimphu by-elections crucial. Representatives from the two parties said they have been working consistently in their effort to win the North-Thimphu seat.
The common forum for the North Thimphu by-elections began from October 20.
Prime Minister, Tshering Tobgay said they are worried as voters of North Thimphu had chosen DPT candidates during the last two elections.
However, he said his party is hopeful people will give their mandate to the party this time considering the track record of delivering its pledges in the last three years.
The Prime Minister said DPT has failed its voters twice. During the first term as the ruling party, the North Thimphu MP took ill and this time, the MP left midway.
He said although the results would not make a significant difference in terms of the number of members in the Parliament, they consider the post of North Thimphu MP important.
Similarly, the DPT is optimistic about getting continued support this time as well.
DPT's Secretary General, Ugyen Dorji said for the opposition physically it may not make much of a difference but in terms of functioning in the parliament, in terms of contributing ideas and getting down to work, they are serious about North-Thimphu seat.
"We're taking it very seriously and therefore we feel that we need this particular seat, we need to reclaim the seat to make a very strong reliable opposition in the Parliament…"
Currently, in the Parliament, PDP has 32 seats while the Opposition, DPT, has 14.