Monk plants thousands of trees
Cheten Dupchu, Trasghigang

Sep 29, 2016
A 51-year-old monk of Phongmed in Trashigang has planted more than 5,500 trees, transforming the entire landscape in his community.
Tashi Dorji acquired the love for nature at an early age.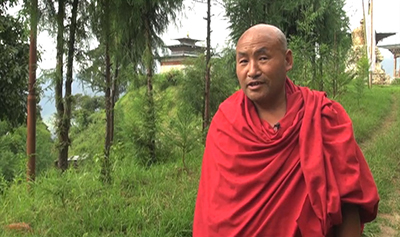 After returning from India in 1999, he started planting hundreds upon hundreds of saplings, every year.
"Our religion says it is good to plant trees. Science also says we need to plant trees."
The birth of His Royal Highness The Gyalsey this year was significant to him, he said.
"I planted 200 walnut trees from the nurseries I raised myself. To mark the occasion after that, I decided to plant 108 trees. I planted near the Lhakhang for its better and sustainable future."
He is set to planting thousand more trees. He hopes his passion will inspire many to take up tree-planting.