Trashigang harvests first batch of Hazelnuts
Cheten Dupchu, Trashigang

Aug 26, 2016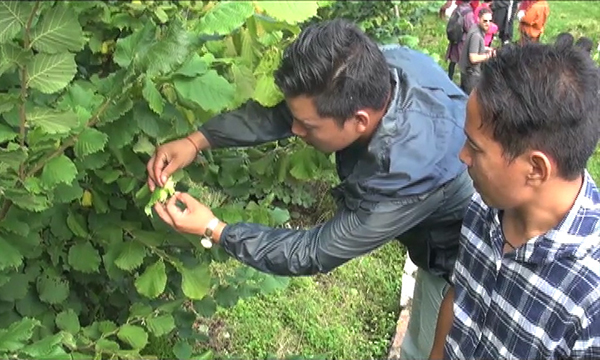 Hazelnuts were harvested for the first time in Trashigang. The recent harvest, initiated by Mountain Hazelnuts, is to test the quality and conduct research as venturing into overseas market is inching closer.
The harvest took place near Yonphula Lhakhang since it was an auspicious site where hazelnut planting began five years ago.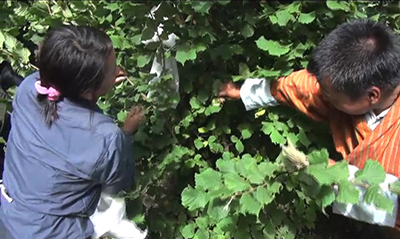 According to Mountain Hazelnuts, such auspicious kind of marking is to bless and motivate the farmers for successful harvest in the coming years.
The plants are expected to mature next year, Hazelnut seedlings, which were delivered to farmers at no cost, usually bear fruits after three or five years.
"The Mountain Hazelnuts has agreed to buy and assured us that there won't be any problem selling it," said a farmer in Yonphula, Trashigang, Cheki Wangmo.
About six kilograms of hazelnuts were harvested near the lhakhang with guidance from Mountain Hazelnuts.
The nuts harvested will be cleaned, dried and size-separated at the company's Headquarter in Lingmethang for lab testing.
Apart from research and development purpose, the samples will be sent to overseas markets in Asia and Europe for feedback.
The company will conduct similar research in other 16 dzongkhags where hazelnuts are grown.