Bhutan Telecom unlikely to decongest network by August end
Phub Gem, Thimphu

Aug 5, 2016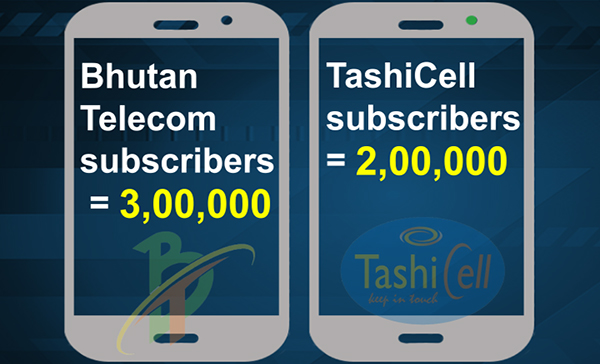 Bhutan Telecom will not be able to decongest network by the end of this month. The government, during Meet the Press session in May, had said they would allow a third service operator if Bhutan Telecom does not improve their service by August end.
Telecom's Business Director, Chimmi Dorji said they are trying their best to decongest the network within the given time.
"But, I think it will be near to impossible."
He said the usage pattern of the data is increasing so fast that given the resources, it is difficult to decongest.
Chimmi Dorji said installation of access points for WiFi users is likely to reduce the congestion.
On the other hand, even though the government has said they would allow a third operator, they are yet to conduct a market survey.
"We are still hopeful the two operators, Bhutan Telecom as well as TashiCell, will take their time to improve their services," said the information and communications minister, D N Dhungyel.
Lyonpo said there would not be a need for a third operator if the existing operators improve their services.
Information and communications ministry is the parent company for the telecom sectors in the country.
But, TashiCell has not received complaints from its users.
TashiCell's CEO, Tashi Tshering said improving their service is a continuous process.
He also said a deadline to improve the services like theirs is meaningless because they have to keep improving by the day.
Today, Bhutan Telecom has over 3,00,000 subscribers and TashiCell over 2,00,000.